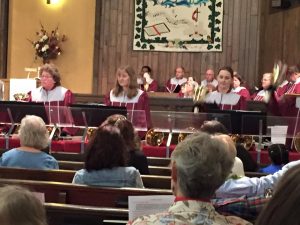 Worship With Us
Here at First, we offer 3 different types of worship, so you can praise the Lord in the way that best fits you.
We livestream and archive our traditional worship each week to help those who can't be there in person for any reason.
Join us for a once-monthly non-traditional worship service utilizing different approaches to drawing near to God.