KIDS @ FIRST
Kids' First Worship for Children ages 3 years – 3rd grade starts out during the 11:00 service in the sanctuary with our family then proceeds to the lower floor of the sanctuary building.

November we will conclude our focus on the Old Testament with Daniel and Jonah.

November 12 – Daniel in the Lion's Den

November 19 – Jonah

November 25 – Isaiah's Prophecy

During December, we will focus on the One so many of the prophecies foretold: Jesus, the Son of God.

December 3 – Hope

December 10 – Peace

December 17 – Joy

December 24 – Love (only one service – at 10am)

---

Wonderful Wednesdays are a fantastic way to remind children that God is not just for Sundays, he is for EVERY day. Our theme this year is "The Journey" We will start out getting to know each other and then go on a journey with Paul and his friends. Friends are always welcome.

In December we will learn what Paul has to say in his letters about HOPE, PEACE, LOVE and JOY. We will also put the finishing touches on our Christmas music for December 16th.

3:45 – 5:30pm Kids ages 4 years – 6th grade.To register go to Wonderful Wednesday
| | |
| --- | --- |
| | Sunday School meets on Sunday mornings from 9:45 – 10:40am. We have two classes, one for non-readers and one for readers. With the Bible as our foundation, we will be using science, art and activity to not just tell God's story, but learn what it means for us. Our lessons will be a deeper dive into Daniel, Jonah & Isaiah. |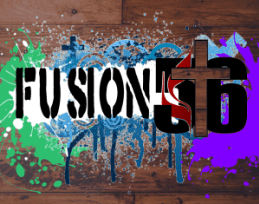 Fusion 56: A Special Group for our kids 5th and 6th Graders that meets from 12:-1:30pm on Sundays to meet them where they are and support them as they grow. This month we will parallel Pastor Dave's sermon series, "what Did Jesus Do?" October 29 – Fifth Sunday Fun – Scavenger Hunt at the Legends!
November 5 – Children of God
November 12 – Be Ready
November 19 – Communion
November 25 – Fusion 56 will NOT MEET – Thanksgiving weekend
December 3 – Children of God
December 10 – Be Ready
December 17 – Communion
December 24 – Fusion 56 will NOT MEET – Christmas Break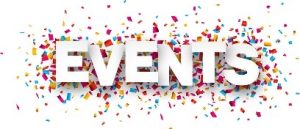 Each month, on the second Wednesday, from 8:30 – 11:30, we will provide care for children ages birth through school age.

December 13, 8:30 – 11:30 am

There are three groups: Nursery, Toddlers and Preschool.
Go to www.fumclvks.org/mmo to register

We can also place your registration on our
waiting list if you contact Nancy Shade at nshade@fumclvks.org

Carriers of the Light: Saturday, December 16, 2:00pm
The children will be performing in this year's Christmas musical as part of the Community Christmas celebration. Join us.
For any questions, contact our Children's Ministry Leader: Nancy Shade at nshade@fumclvks.org