KIDS @ FIRST
Children ages 3 years – 3rd grade participate in the first part service then gather together for Children's Time and then we head to the lower floor of the main building for a hands-on Bible focused service. In June we are focusing on the Acts of the Apostles.
June 4 – APOSTLES – Creates
June 11 – APOSTLES – Equips
June 18 – APOSTLES – Comes!
June 25 – APOSTLES – Empowers

Wonderful Wednesdays are a fantastic way to remind children that God is not just for Sundays, he is for EVERY day. During the school year, your children ages 3 years through 6th grade will access and receive instruction for all the tools that God has provided us to NAVIGATE through life.

Each week we will be discovering how God provides guidance for us in His Word, through other people, and through the Holy Spirit. At home, at school, on the playground, wherever we are: WE NEED GOD!

Wonderful Wednesday will take a break for the summer and resumes in August.
| | |
| --- | --- |
| | Sunday School meets on Sunday mornings from 9:45 – 10:40. (8AM during the summer months June 18-July 30) We have two classes, one for non-readers and one for readers. With the Bible as our foundation, we will be using science, art and activity to not just tell God's story, but learn what it means for us. Our lessons will be a deeper dive into the story of David and the Prophecies of the Messiah. |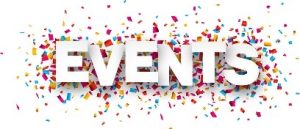 Beginning August 9;
Our Mother's Morning Out for children aged newborn through 5 years during the school year. The times are 8:30 to 11:30.
SPACE IS LIMITED!

Go to www.fumclvks.org/mmo to register

We can place your registration on our
waiting list if you contact Nancy Shade at nshade@fumclvks.org
COMING June 2023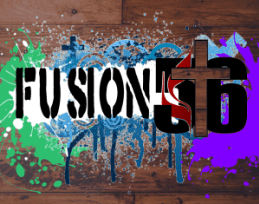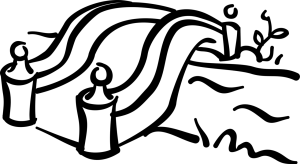 Fusion 56 and The Bridge: Special Groups for our older kids to continue to mature in their faith. Fusion 56 is for 5th and 6th Graders is designed to meet them where they are and prepare them for what's ahead. Our summer schedule is
June 18: 12-5p Trip to the Planetarium at Union Station & Lunch at Fritz's
June 25: 12-1:30p Lunch Bunch (Location TBD)
July 16: 12:30-4p Picnic & Pool time at Wollman Park
July 30: 12-1:30p Lunch Bunch (Location TBD)
August 13: 12-4p Lunch and Pictorial Scavenger Hunt at Legends!
VBS IS COMING! Mark your calendars to join us for a Stellar Event!
July 24-28 from 9:00am to Noon
Registration coming soon.
To donate items or volunteer for VBS please visit our VBS 2023 page
For any questions, contact our Children's Ministry Leader: Nancy Shade at nshade@fumclvks.org