Sunday schools meet from 9:45 to 10:45 every Sunday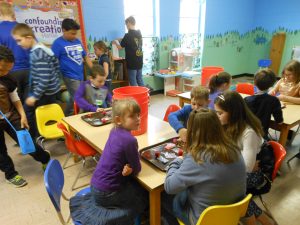 PreSchool
PreSchool children meet for Sunday School in the Nursery which is in the basement of the main building.
Kindergarten-1st
Kindergarten and first grade children meet in room 105 of the Education building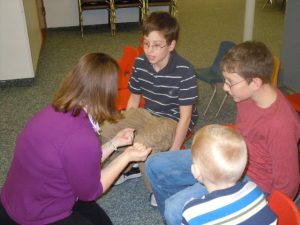 2nd-6th Grade
Second through sixth grade children meet in room 201 upstairs in the Education building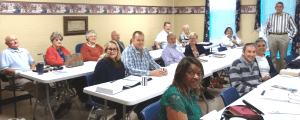 Adult Classes
We have a wide variety of classes that focus on building a stronger faith relationship through Bible study and fellowship with other believers. Classes focus on family issues, social concerns, and verse-by-verse study. Our current classes are:
New Life Seekers: Vibrant class with discussion of current events and topical studies. They have begun at Bible Study by Josh Scott called "Bible Stories for Grown-ups". They meet at 9am over the summer in Room 203.
Cornerstone: Focus on a deeper understanding of God's Word and applying it in daily life. We meet in Room 101.
Family Matters: Family-oriented, Biblically – inspired topical discussion. The first Sunday of each month we even have brunch! We would love to have you!
Koinonia: Studying the Word of God in partnership and fellowship with one another. Join us in Room 103. We are studying the book of 1 Samuel.