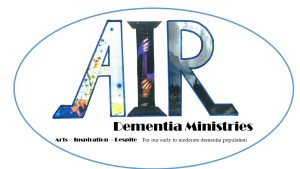 Our AIR Ministries group meets on Monday afternoons from 1-4pm. Join us!
ARTS – INSPIRATION –RESPITE for our mild to moderate dementia population.
Providing a fun, safe, place in the Leavenworth community to come enjoy arts and music for a few hours.
Dementia is difficult, not just for the person living with dementia, but for their caretaker and for their family.
AIR stands for Arts, Inspiration and Respite. Those are the three goals of AIR Dementia Ministry. We believe people living with dementia need social interaction, physical and mental exercise, a sense of purpose and most of all hope. We also believe caregivers need support, someone who understand their situation, rest and hope.
AIR Ministry welcome anyone living with mild to moderate dementia. We are supported by donations.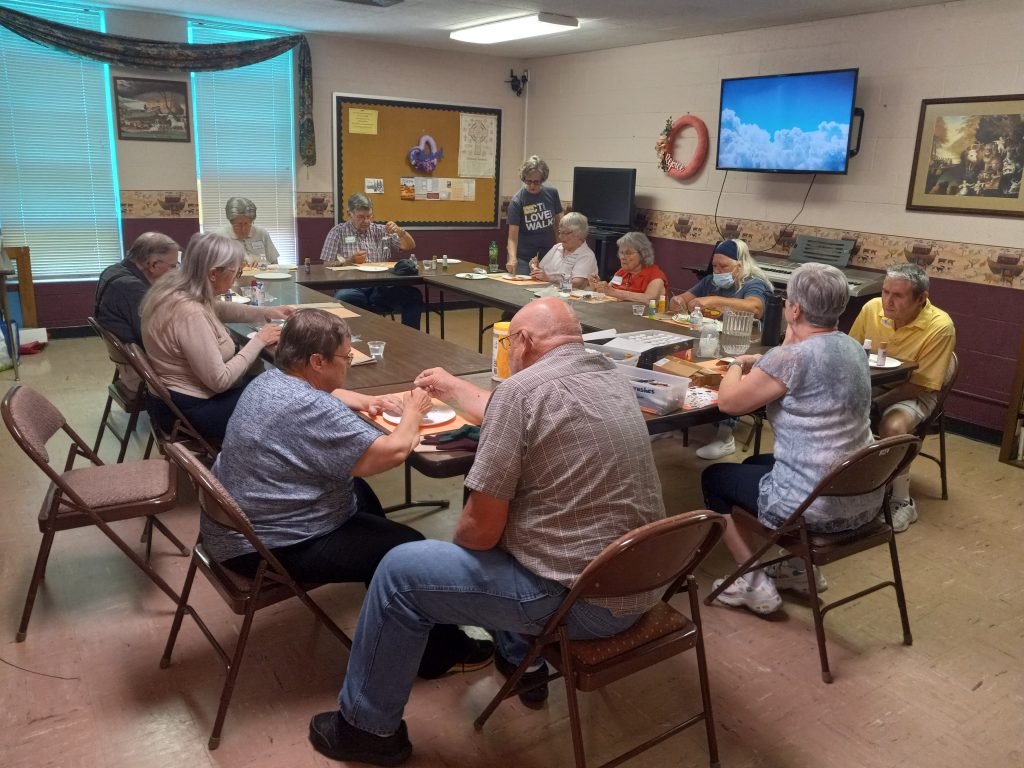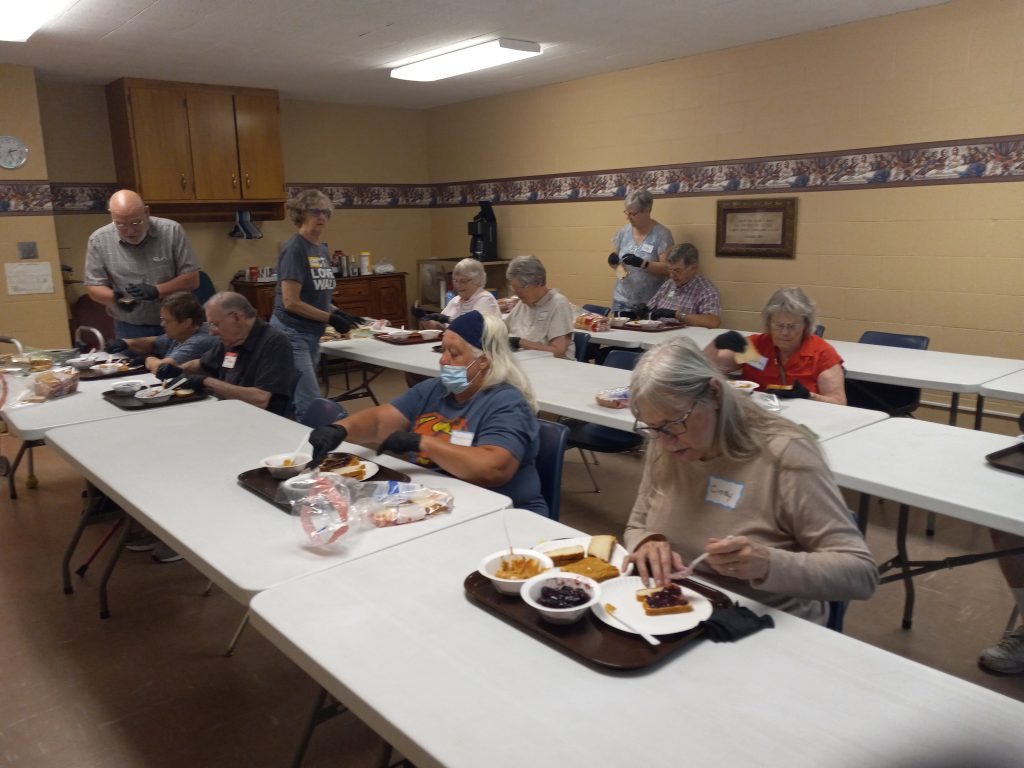 A Typical AIR Monday afternoon
1:00 – Physical movement – a game or stretching or dancing
1:30 – Arts and Crafts – painting or building a bird house or tie dying a shirt
2:00 – Service Project – making PB & J sandwiches for the homeless shelter or dog treats for the animal shelter
2:30 – Mental stimulation – playing bingo or name that tune or trivia
3:00 – Refreshments and fellowship – One of the most important parts of AIR ministry is the friendships we build. Our friends may not remember our names, but they remember they are loved and respected here.
3:30 – We end each session with singing and jokes. Our friends remember the words to the "oldies" and love singing them.
(Sorry – we don't meet on holidays when they occur on a Monday.)
HOW YOU CAN HELP
You can help AIR by being a Care Partner, provide refreshments or give a donation specifically for this ministry.
We love refreshments, though!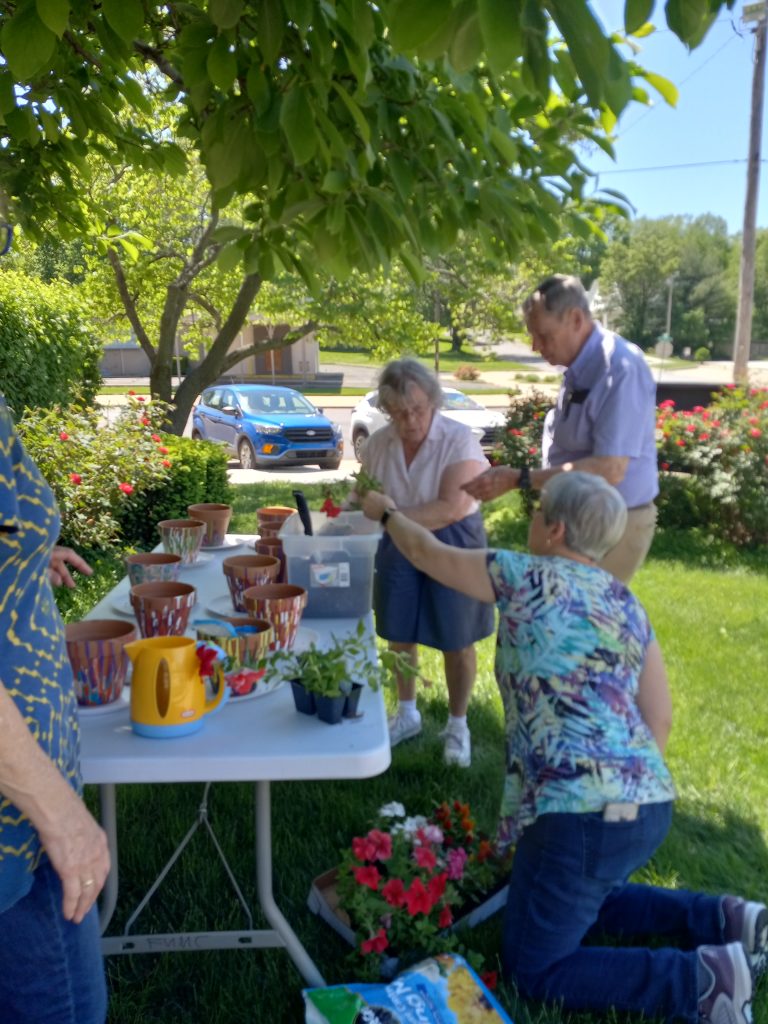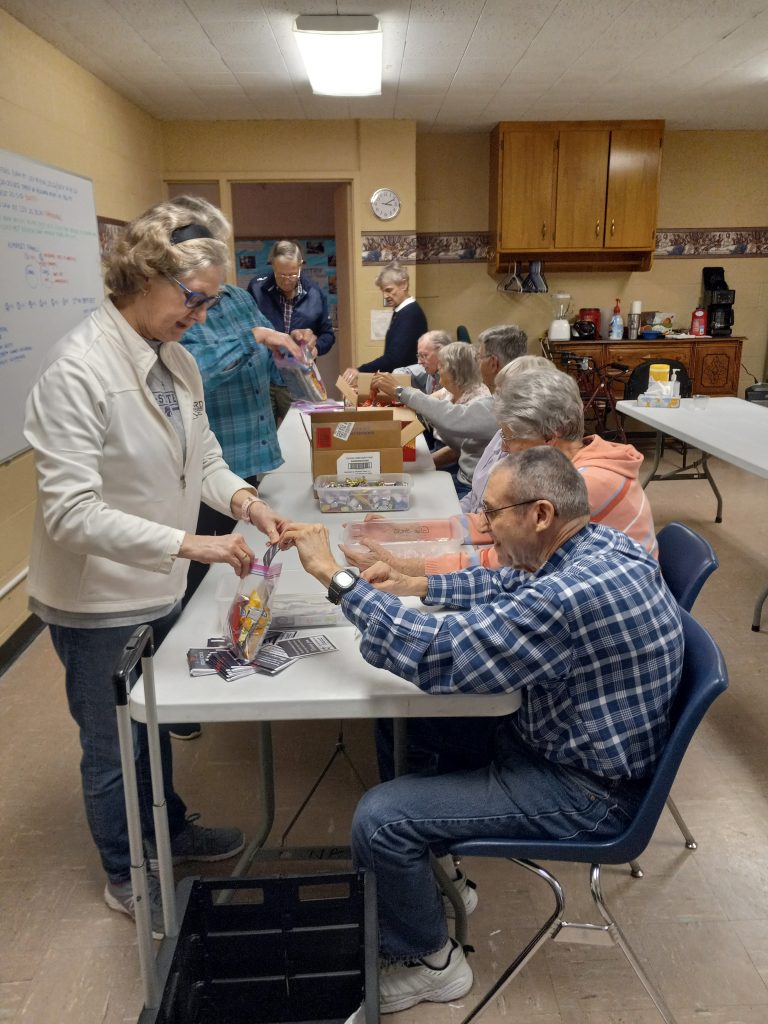 Deeper Windows is another community program available for people dealing with dementia. We love the people who founded it and fully endorse their endeavor. Check it out!